October Learning Fest 2021
STC India Chapter's October Learning Fest is a designed to help you catch up with the current trends in documentation and instructional design. Four international speakers share their insights on microcontent, intelligent content, accessibility and designing modern age learning to help you help the user in the most effective of ways.
Join us on October 9, 2021 from 5 PM to 9 PM for what promises to be an enlightening evening!
General registration
If you are not a registered STC Member, then click here and pay to block your spot.
STC Members
If you are a registered STC Member, then click here and pay to block your spot.
Speakers, Volunteers, Groups
If you are a speaker or a volunteer, then email learning@stc-india.org to block your spot.
IF YOU WOULD LIKE TO BOOK FOR FIVE (5) OR MORE IN A GROUP
then click this email link learning@stc-india.org for a special discount code.
Microcontent
Microcontent will open new channels for our content while improving delivery across existing channels. The path to intelligent microcontent is the next step in our journey in structured authoring. AI-powered cognitive content solutions perform best with content designed to be read by humans and processed by intelligent technologies. To deliver the right answer to prospects and customers, you need to optimize your content production approaches and begin crafting content with the precision humans appreciate, and technology requires. Explore and understand the challenges, unknowns, and possibilities with microcontent.
Joyce Lam
Joyce Lam is an information ambassador with recent technical communication experience focused on content automation. Her background in video game development drives her enthusiasm for user experience and intuitive design. Joyce draws her creativity from a love and mastery of music, writing, arts, and design. She is an information architect at Precision Content Authoring Solutions and the past president of STC Toronto. She is a member of Women in Tech, Women in STEM, Information 4.0 Consortium, and the Center for Information-Development Management (CIDM). Joyce is passionate about enabling information and innovation, raising the standards for the content industry, and empowering fellow professionals to realize their potential.
How Intelligent Is Your Content?
How intelligent is your content supply chain? Can your content supply chain learn? A cognitive content supply chain can provide dynamic and truly responsive one-on-one personalization that is built upon an architecture that uses content retrieval and delivery intelligence. It needs to be built on what Michael calls Intelligent Object Retrieval using structured knowledge assets. Knowledge assets, such as taxonomy, ontology, knowledge graphs, combined with cognitive AI services and Intelligent Content, are required to achieve adaptive, pro-active, and autonomic content built upon a single intelligent content architecture.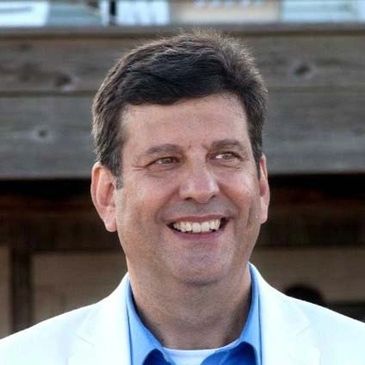 Michael Iantosca
Michael Iantosca is the Senior Director of Content Platforms at Avalara Inc. Michael spent 38 of his 40 years at IBM as a content pioneer – leading the design and development of advanced content management systems and technology that began at the very dawn of the structured content revolution in the early 80s. Dual trained as a content professional and systems engineer, he led the charge building some of the earliest content platforms based on structured content. If Michael hadn't prevailed in a pitched internal battle to develop an XML platform over a planned SGML variant called WebDoc in the mid-90s at IBM, DITA, and the entire industry that supports it, might not presently exist. He was responsible for forming the XML team and a member of the workgroup at IBM that developed DITA.
As a bonus, attendees will gain access to Michael's full fifty-page paper that dives into much greater detail. Join Michael as he provides a visionary glimpse of the future.
Designing for Modern Learning: Redefining L&D's Approach for a Digital Age
There's no question – the Learning & Development industry has struggled to evolve for modern learning needs and change performance. We see it everywhere – in turnover numbers that link back to lack of learning opportunities, all the way to poor perception of L&D opportunities on engagement surveys. We analyzed the shifts that have taken place from the Industrial Age to what is emerging in the Digital Age. What we found is that L&D's traditional design models are based on outdated assumptions. Learning is no longer limited to one time, one place, and one target audience. The 'Learning Cluster Design Model' is based on our new call for L&D: to shift our job towards providing a variety of learning assets across the flow of work for a specific desired behavior change back on the job, while acknowledging more than one target audience. This model is gaining exponential momentum in light of remote working environments and a need for greater inclusion. Based on the book, Designing for Modern Learning, author Crystal Kadakia how to modernize your learning programs, as they describe the Learning Cluster Design model using images and stories.  Crystal will describe what has changed in our landscape, and how that impacts L&D.  She will describe the OK-Learning Cluster Design model, and an overview of how the model helps L&D modernize with less stress and more results.
Take-aways:
Understand the simple problems that have held L&D back from being effective in a Digital Age.
Support performance by learning a rigorous way to design a 'learning cluster' of multiple assets across the workflow.
Learn how it's about more than e-learning as you convert to remote learning experiences.
Crystal Kadakia
Crystal Kadakia is a 2-time TEDx speaker, Power 30 Under 30 recipient, best-selling author of The Millennial Myth, and OD consultant. Crystal explores topics like relationships, inclusion, and productivity for the Digital Age. She co-developed the Owens-Kadakia Learning Cluster Design Model. Clients like General Mills, Baxter Healthcare, Coast Capital, and Wells Fargo, bring her complex learning and Od challenges to solve. Crystal has a bachelor's in Chemical Engineering and a master's in Organizational Development.
Making Your Content Accessible to All
As content developers, we can empower our clients and better equip them with what they need to know to perform optimally in their jobs. We can do this by making our content accessible to clients of any age, in any state of health, with diverse needs and abilities.
Determining whether digital and online content is accessible can be a complicated topic. Luckily, there are existing accessibility standards to help guide us. Join us as we discuss how we incorporated Web Content Accessibility Guidelines (WCAG 2.1) and Section 508 guidelines for use in our documentation and training using the POUR concept. This approach to accessibility helps us break down the guidelines down into four main principles: Perceivable, Operable, Understandable, and Robust.
Shelly Lehr and Asu Cervantes
Shelly Lehr leads the Quality team for Learning and Client Performance at Fiserv. She oversees the quality of the content created by a team of over 115 facilitators, instructional designers, and technical writers. One aspect of her role that inspires her most, is ensuring that all content the team creates provides equal access and opportunity to users with diverse abilities.
Asu Cervantes is an Instructional Designer with the Learning and Client Performance Group at Fiserv. In this role, she creates content that enables learners to use banking software, including eLearning, instructor-led, and video courses. She is passionate about developing training in new and exciting ways while making sure that the content is accessible to ALL learners, of ALL abilities.
In the past two years, Shelly and Asu worked to develop an accessibility learning program that upskills associates in the areas of awareness and guidelines. The program also equips associates with the Learning and Client Performance team with the standards, templates, and tools they need to create accessible content. In ongoing efforts to raise awareness across all of Fiserv, Shelly and Asu have presented on the topic of accessible training content to a variety of training development and delivery teams.